For improving the quality of HIV and sexual healthcare
MEDFASH was an independent charity dedicated to improving the quality of HIV and sexual healthcare from 1987 to 2016. The vision of MEDFASH was for everyone who needed it to be able to receive high quality, evidence-based sexual health and HIV care, including preventive interventions.
To continue the legacy of MEDFASH, the BMA Foundation awards an annual prize named after MEDFASH to an individual or organization exemplifying MEDFASH's mission and values, which have been embedded in the prize assessment criteria.
This year, the BMA Foundation will be awarding two prizes of £500 each; one to an individual and the other to an organisation that has improved the quality of HIV and/or sexual healthcare in the UK.
2019 BMA MEDFASH prize is now open for applications
Applicant criteria
The BMA MEDFASH prize is open to any health or social care professional or organisation actively involved in the delivery of HIV or sexual healthcare in the UK. Applicants do not have to be a doctor or BMA member to apply.
Applicants may be nominated or self-nominated and should be currently working in HIV or sexual healthcare in the UK. Achievements included in the letter of nomination and letters of support should relate to contributions carried out in the UK within the preceding five years from the point of application.
Applicants must submit the following documentation:
Letter of nomination - this should be a detailed letter of no more than 1,000 words describing the achievements and contributions of the nominee using specific examples wherever possible. Achievements and contributions should address the prize assessment criteria and will be assessed on this basis.
2 x letters of support - these should be made by colleagues in a suitable position to appraise the individual or organisation nominated. Letters of support should be no longer than 1,000 words and written in consideration of the prize assessment criteria.
CV of nominee (if applicant is an individual)
Bibliography (if relevant)
All documents should be submitted in PDF format.  
Assessment criteria
Applications will be assessed against the following criteria:
Setting standards
Has the nominee improved standards in the delivery of HIV or sexual healthcare? Have they improved the quality of care delivered? Do new standards promote and improve equity in access to services and quality?
Multisector working
Does the work of the nominee promote a whole-system approach to care delivery with multi-agency or multi-sectoral collaboration? How does this approach overcome current fragmentation of HIV and sexual health commissioning? Does the nominee emphasise the value and importance of the multidisciplinary team in HIV or sexual healthcare delivery? How was the care pathway for people with HIV or sexual health needs optimised through the use of collaborative working?
Patient care
How has the nominee improved patient care and experience? Have changes in service delivery improved focus on outcomes of HIV or sexual health patients?
Education and engagement
Has the nominee improved education amongst non-HIV or non-sexual health specialists to diagnose and manage HIV or other sexual health issues? Has the nominee improved engagement amongst people living with or affected by HIV or other sexual health concerns?
Leadership
Has the nominee improved leadership and accountability to prioritise HIV or sexual health at either a local or national level?
How to apply
To apply please email your application documents (in PDF format) to researchgrants@bma.org.uk by Friday 7 June 2019. Please use the subject heading 'BMA MEDFASH APPLICATION' in your email.
We aim to inform applicants on the outcome of their application by August 2019.
2018 BMA MEDFASH prize winner
The Liverpool Drug Interactions project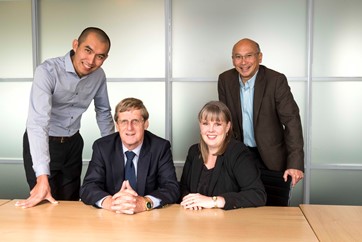 Based within the University of Liverpool, the Liverpool Drug Interactions project exists to provide clinically useful, comprehensive and reliable information in relation to drug-drug interactions (DDIs) with HIV and Hepatitis treatments. We strongly believe that drug information should be offered free of charge, be independent, evidence-based and transparent. To that end, we have developed and continually maintain online prescribing support resources and mobile apps which enable rapid screening for DDIs for healthcare professionals, people living with HIV and researchers. These resources are recommended in national, regional and global HIV and Hepatitis treatment guidelines and are widely acknowledged, by people living with HIV and health care professionals alike, as one of the most useful and reliable treatment optimisation tools for HIV and Hepatitis.